NGT-Tandem Cartridge Seal
1 - 3 of 3 "NGT-Tandem Cartridge Seal" products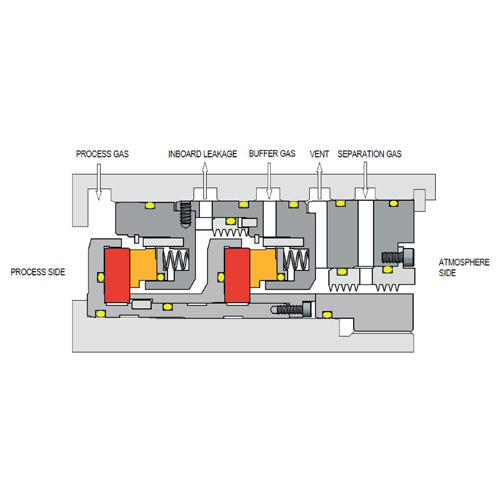 NGT - Tandem Dry Gas Seal with Intermediate Labyrinth
Scope of Application :
Where the process gas leakage to the atmosphere as well as buffer gas leakage to the process gas is both inadmissible, the tandem arrangement with an intermediate labyrinth is used.
The labyrinth seal is installed between primary and secondary seal of tandem seals. Except the process gas, the nitrogen gas needs to be used between secondary seal and labyrinth seal. The secondary seal could be a back-up when the primary seal breaks down.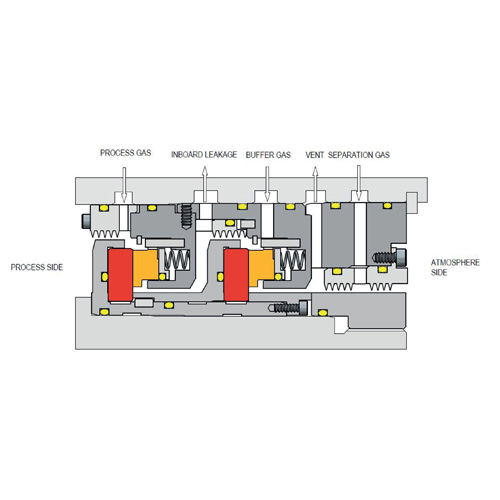 NGT - Tandem Dry Gas Seal with Prepositive Labyrinth
Scope of Application :
The tandem seal can be used where the sealed gas pressure is close to the atmosphere, whose structure is a tandem seal with a prepositive labyrinth.
It can not only avoid seal failure caused by negative pressure differential between inboard cavity and flare cavity but also prevent large volume gas flowing through the process labyrinth into the inside of compressor.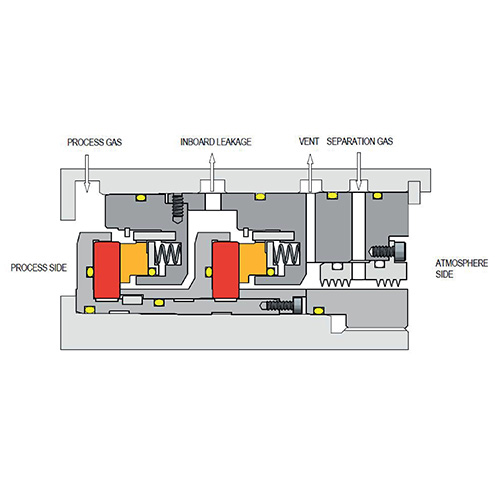 NGT - Tandem Dry Gas Seal without Intermediate Labyrinth
Scope of Application :
The tandem seals are used where a little process gas leakage to the atmosphere side are acceptable. Tandem seals could be like two or more single seals connected by end to end. It is similar to single seal that the buffer gas is just process gas.
Normally the primary seal handles the full product pressure and the secondary seal is a back-up seal that normally operates at low pressure but can handle the full pressure in the event of a primary seal failure
CONTACT FORM