DRY GAS SEAL BOOSTER SYSTEM
The use of dry gas mechanical shaft seals in centrifugal compressors has increased dramatically in the past 25 years. Preventing contamination of the gas used by these seals is necessary to assure long life. Gas Compression Systems dry gas seal pressure boosters ensure that gas quality is maintained during startup, settle-out and pressurized hold conditions.
Models conform to CE ATEX Explosion-proof requirements
Wetted parts conform to NACE MR0175 & MR0103
Designed in accordance with ASME Section VIII, Division and CE PED
Distance piece design prevents mixing of the gas and drive air
Dynamic seals are filled Teflon and require no lubrication
2500+ hour operating life with no maintenance required
Suitable for continuous operation
This technology changes everything. This direct electrically driven gas conditioning booster is the only electrically powered booster designed from the ground up, inside to outside for gas conditioning to protect your valuable dry gas seals. This development offers the most efficient and cost effective dry gas seal protection solution.
No Air Supply
No need for a high capacity, high quality and costly air drive supply.
Significant Wear Reduction
No piston seals or other high wear seal items to wear out.
No leakage Losses
Direct magnetic coupling design means there is no seal leakage and no need for costly seal monitoring devices.
Higher Efficiency
Direct electric drive offers the best levels of efficiency.
Higher Reliability
Longer life means a huge reduction in operating expenditure.
GAS CONDITIONING SOLUTIONS FOR THE TURBO MACHINERY INDUSTRY
System Integration
Hugely simplified system integration requiring simplified input and output signals.
System Intelligence
The FSD Turbo Booster can be provided with an intelligent interface to further increase system intelligence.
Enhanced System Intelligence
Embedded technologies allow a booster master module to communicate
1 - 1 of 1 "Gas Booster" products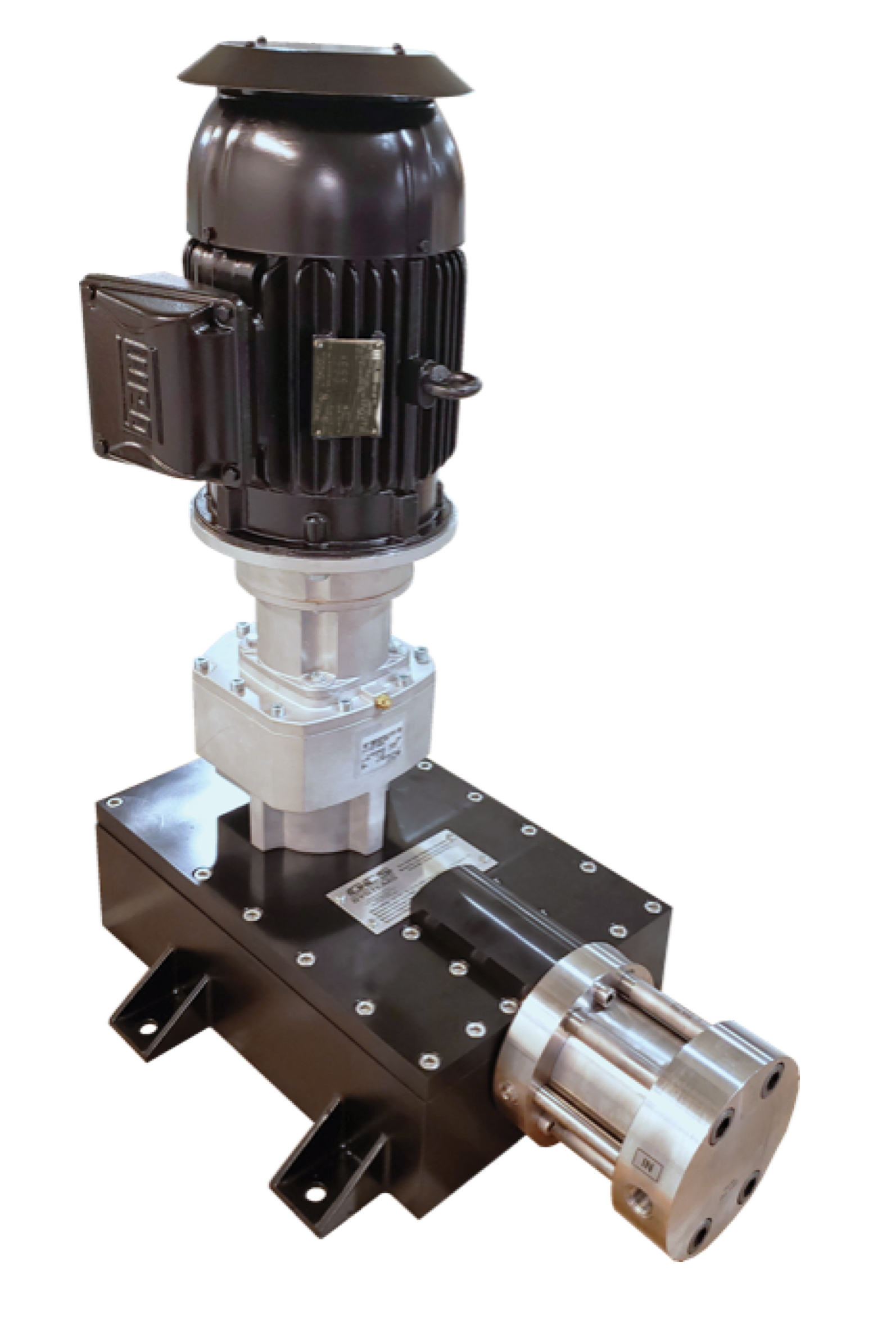 EMB Series 160 BAR
Model Specifications :
Designed in accordance with the ASME Boiler and Pressure Vessel Code Section VIII, Div. 1 (not stamped). The gas wetted components comply with NACE MR0175/ ISO15156-2 and MR0103-2010. The motor hazardous area specification is NEMA Class I, Div. 2, Groups C & D.
CONTACT FORM